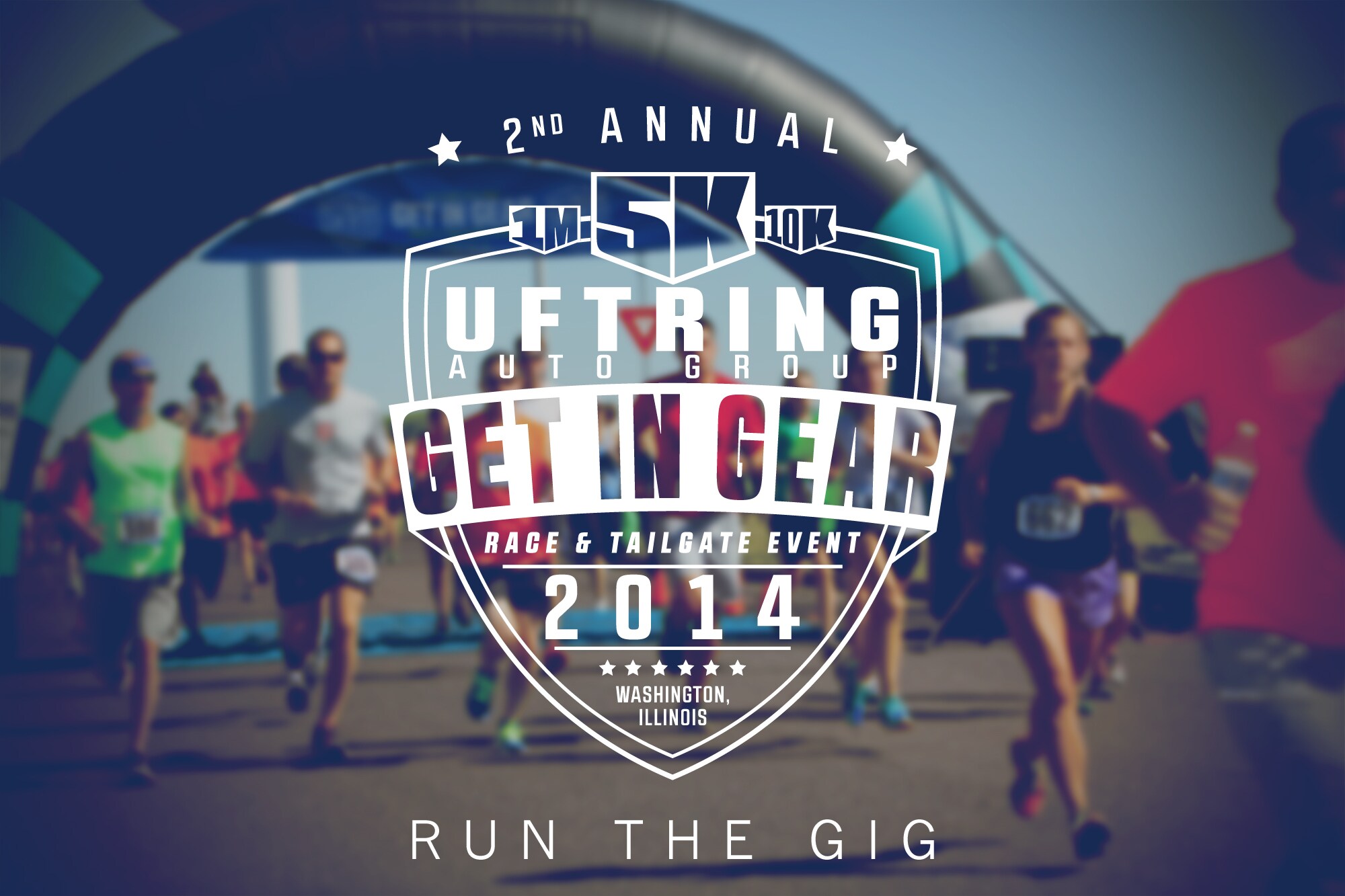 After a harsh and relentless winter, Mother Nature has blessed Central Illinois with a very pleasant summer. After months of being stuck inside and banned to treadmills we now have wonderful weather to go run in.
Why have you not been out enjoying this wonderful weather by training for the 2nd Annual Uftring Auto Group Get in Gear race to benefit the Central Illinois Center for the Blind & Visually Impaired? (Or the "GIG" as we affectionately call the race).
Don't worry, we looked into it and experts suggest that it takes 6-8 weeks for beginners to train for a 5k. So there is still time for you to get out and get in gear for the race on September 28. If a 5k is not your thing there is a one-mile or 10k race that you can participate in with the whole family. The GIG is a race for every age and skill set.
Trust us, we know that getting out and getting in gear can be difficult. That is part of the reason why we started the GIG. Two of the best motivators are having a goal to work towards and helping to raise funds for a great local organization. Though the awesome GIG t-shirt is great motivation also.
To help you get in gear for this year's race we put together some of our favorite basic tips to help get you started! If the awesome t-shirt is not enough to get you to register.
Get the right gear. Nothing is worse then running in shoes that are not comfortable and you could end up hurting yourself. You can always head down to the new Running Central store in downtown Peoria; they will make sure you are ready to start training.
Make a training plan. If you are new to running you should put together a training plan to keep yourself on track. Start scheduling a few days a week to make time for training. Set small goals that you can work towards.
Find a friend. Join a local running group. This is a great way to keep your training on track.
Don't do too much to soon: Everyone has to start somewhere. Your body is going to have to get used to the demands you will start putting on it. Make sure you are training at a safe pace for your body.
Have fun! The whole point of getting up and getting in gear is to live a happier & healthier life. Pick out some new fun music to run to or get some awesome training clothes. Find something that puts a smile on your face while you are getting in gear.
We hope to see you September 28 to #runthegig! Visit runthegig.com for details.