Mike Bambrick    Joe Knapp    Kevin Lundquist    Jeff Loucks     Joe Phillips     Phil Lundquist    Steve Porter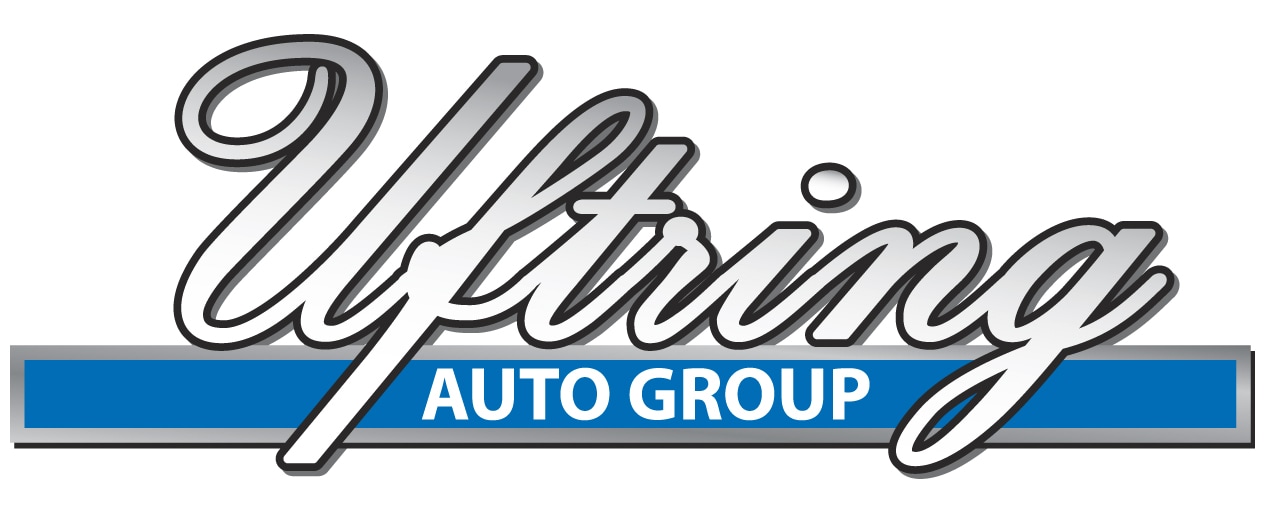 Car Dealerships in Greater Peoria, Illinois
Welcome to UftringAutoGroup.com, the online home of the Uftring Auto Group, based in Peoria, East Peoria, Washington and Pekin, Illinois.  The Uftring Auto Group was founded by Dealer Principal Gary Uftring in 1982 and has grown from a Chevrolet Oldsmobile dealership in Washington, Illinois to one of the area's premier automotive dealer groups. The Uftring Auto Group currently serves customers at six locations: Uftring Chevrolet in Washington, Uftring Weston Chevrolet Cadillac in Peoria, The Uftring Automall in East Peoria, Uftring Nissan in Peoria, Jaguar Land Rover Peoria and Uftring Chrysler Dodge Jeep Ram in North Pekin. Our stores offer 12 franchises central Illinois car shoppers, including Chevrolet, Ford, Cadillac, Nissan, Chrysler, Dodge, Jeep, Ram, Subaru, Land Rover and Jaguar.
Dealer Principal Gary Uftring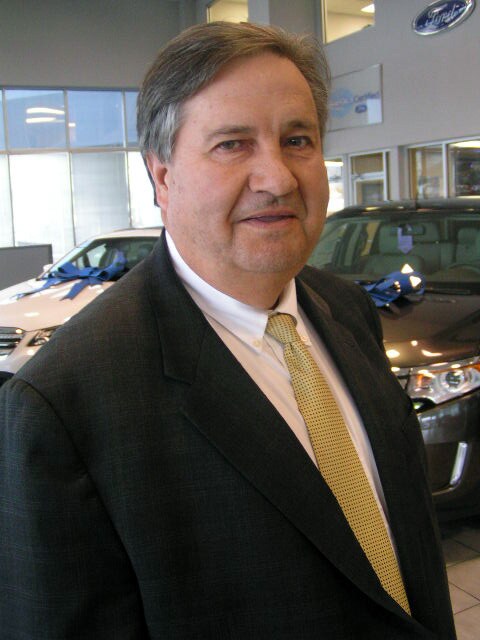 Gary Uftring has been a fixture to central Illinois car buyers for many years, including before his acquisition of his first dealership in Washington. Mr. Uftring began his amazing automotive career on the wash rack at a small dealership in Minonk, Illinois. Armed with the determination to succeed and the desire to become a top salesman, he took advantage of opportunities as a "fill in" sales consultant when the store was short staffed. When he turned 18, the owner of the dealership agreed to let him sell cars full time. Because he was so young, Mr. Uftring focused on exceptional product knowledge and a passion for cars - two traits that serve him well to this day. Several years later, after moving to the larger Peoria-area market and finding success as a sales consultant, Mr. Uftring became the General Manger of a Ford dealership in Washington, Illinois.
Uftring Chevrolet in Washington, IL | New Chevrolet Cars & Trucks
In 1982, Mr. Uftring purchased the Chevrolet-Oldsmobile dealership in Washington - selling all of his prized collector's cars to make the deal happen. After operating the store from a small building, Uftring in Washington moved to a state-of-the art facility in 1986. Several years later, the dealership expanded with Gary Uftring's Truck Stop, just up the road from the main store, and Gary Uftring's Used Car Outlet, a used car facility specializing in affordable pre-owned vehicles. During this period, few automotive dealers in central Illinois attacked the market with low prices, high-volume selection and aggressive marketing and advertising campaigns. Memorable campaigns included tent sales with real elephants, recreating the energizer bunny to demonstrate the quality of our used cars, the cranky Uftring Accountant demanding that all cars be sold, Car Wars battles with another local dealership, the "One Stop Low Price, Drive It On Home Truck Stop" jingle and many more.
Uftring Weston Chevrolet Cadillac in Peoria, Illinois | New Chevrolet and Cadillac Dealership
In 1993, Mr. Uftring purchased Jim McComb Chevrolet in Peoria, which was followed by an aggressive "One Price" marketing strategy that the dealership employed for nearly 10 years. Jim McComb Chevrolet also became known as a program car superstore, with an incredible inventory of program cars and trucks priced lower than the competition. Jim McComb Chevrolet has recently become Uftring Weston Chevrolet Cadillac - the combination of Jim McComb Chevrolet and Neil Norton Cadillac. The dealership is located at the former Neil Norton facility after an extensive remodeling effort. Uftring Weston Chevrolet Cadillac is now downstate Illinois' premier Chevrolet / Cadillac dealership.
Uftring Automall in East Peoria, Illinois | Ford and Subaru Dealer in East Peoria
In 1999 the Uftring Auto Group purchased the Ford, Jeep, Nissan and Jaguar dealership in East Peoria, which brought Mr. Uftring back to his Ford roots.  The Uftring Automall, with its highly visible location just next to the McClugage Bridge, is a large facility, with enough blacktop for over 700 vehicles.  The service, parts and body shop facilities are large and customer-friendly, and the customer lounge and waiting area has just been re-done with a high-end coffee bar and lounge. After relocating the Jaguar and Nissan franchises to Allen Road in Peoria, the Uftring Automall is now a giant Ford and Subaru dealership. in 2010, Uftring Ford sold more new Fords than any dealer in Peoria, East Peoria, Morton, Pekin and surrounding communities because of low prices and a huge selection.
Uftring Nissan in Peoria, IL | New Nissan Dealership on Allen Road
The Uftring Auto Group became one of the first auto dealer groups to recognize the importance of customers in North Peoria, particularly on Allen Road. In 2005, Gary Uftring moved the Nissan and Jaguar franchises from the Uftring Automall to two separate high-end facilities at Allen Road and Willow Knolls. Uftring Nissan and Jaguar Land Rover Peoria officially opened for business in early 2006 with some of Central Illinois' hottest new and pre-owned vehicles. Additionally, the Nissan facility has a built-in Uftring wash facility that anyone can use. The Uftring Nissan dealership is a six time Nissan Owners First Award of Excellence winner and has expanded the lot with more blacktop because of the high demand for Nissan cars, SUVs, crossovers, vans and trucks. Uftring Nissan is also home to a large selection of Certified Nissans, bargain vehicles and specializes in local, one-owner trade ins that are reconditioned BEFORE we sell them, like all Uftring Auto Group vehicles.
Jaguar Land Rover Peoria | Jaguar Land Rover Range Rover Dealership in Peoria, Illinois
Right next door to the Uftring Nissan dealership is our state of the art Jaguar Land Rover Peoria facility, which is impossible to miss because of the giant rock test track on the corner of the property, at the corner of Allen Road and Willow Knolls in Peoria. Jaguar Land Rover Peoria is a high-end dealership that offers the luxury of a Jaguar, Land Rover or Range Rover for much less than you might think. We are one of the fastest growing Land Rover dealerships in the midwest and people are shopping us from coast to coast because they can't get the type of hands on experience we provide at dealerships in larger cities. Jaguar Land Rover Peoria is also known as a place where premium pre-owned cars are available, including BMW, Lexus, Cadillac, Audi, Mercedes and more.
Uftring Chrysler Dodge Jeep Ram in North Pekin, IL | Peoria area Ram dealer, Jeep Dealer, Chrysler Van dealer
In early 2010, Mr. Uftring finalized a deal to purchase the Chrysler Dodge Jeep facility on Radio City Drive in North Pekin, Illinois.  Just in time for spring, Uftring Chrysler Dodge Jeep opened its doors to the public, officially offering customers of Central Illinois another choice for their Chrysler Dodge and Jeep sales and service needs. Uftring Chrysler Dodge Jeep Ram is located in an incredible state of the art building that is very long on comfort and exceptionally trained sales and service personnel. "Where families buy vans, guys buy Rams and a whole lot more!"
Uftring Auto Group Core Values
The Uftring Auto Group has always adhered to a specific set of core values that benefit our customers and employees. They are listed below and have served us well:

Core Values

1. Display respect for customers and team members.

2. Treat others as you would like to be treated.

3. Provide value during each customer experience.

4. Attack each business day with passion.

5. Treat customers and fellow team members with honesty and integrity.

6. Listen with empathy to each customer concern.

7. Have fun!

It isn't hard to write your values down on a piece of paper. The challenge is living up to them each and every day. Each member of the Uftring Auto Group is proud to serve customers in the Central Illinois area. Our customer relationships are the life blood of our business. Without our customers, we don't exist. Thanks for visiting UftringAutoGroup.com and we look forward to serving you!