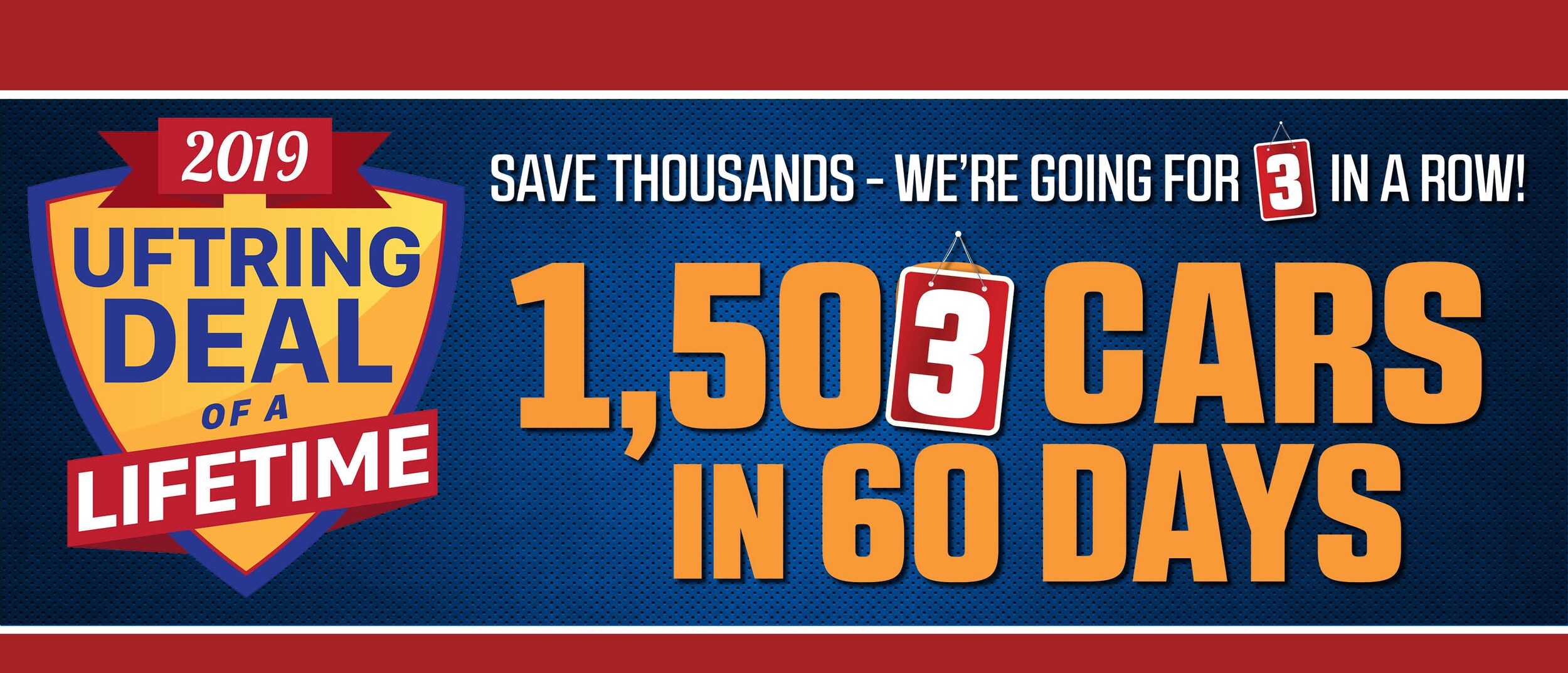 For 35 Years, Gary Uftring has been selling cars and trucks the right way - at the right price. It's called an "Uftring Deal." 
And, for the third year in a row, he is upping the ante with the "Deal of a Lifetime!" 
This month, Gary has challenged the Uftring Team to sell 1,503 vehicles in 60 days! We're going for 3 years in a row!!
Here are just a few reasons why it's a great time to buy from any Uftring Auto Group dealer:
• Over 2,000 cars and trucks to choose from
• 8 Convenient Locations in Peoria, East Peoria, Washington and North Pekin
• 12 Franchises
• Huge Uftring Discounts on new and pre-owned!
• Model Year End Savings on new 2019 models - while they last!
• Extra buyers and appraisers on site for maximum trade values
• Over 500 Uftring employees ready to serve you!