Muscle and Sports Cars For Sale in Peoria, IL
If you're searching for a fun and fast car for summer, the Uftring team has access to the best muscle cars and sports cars for sale.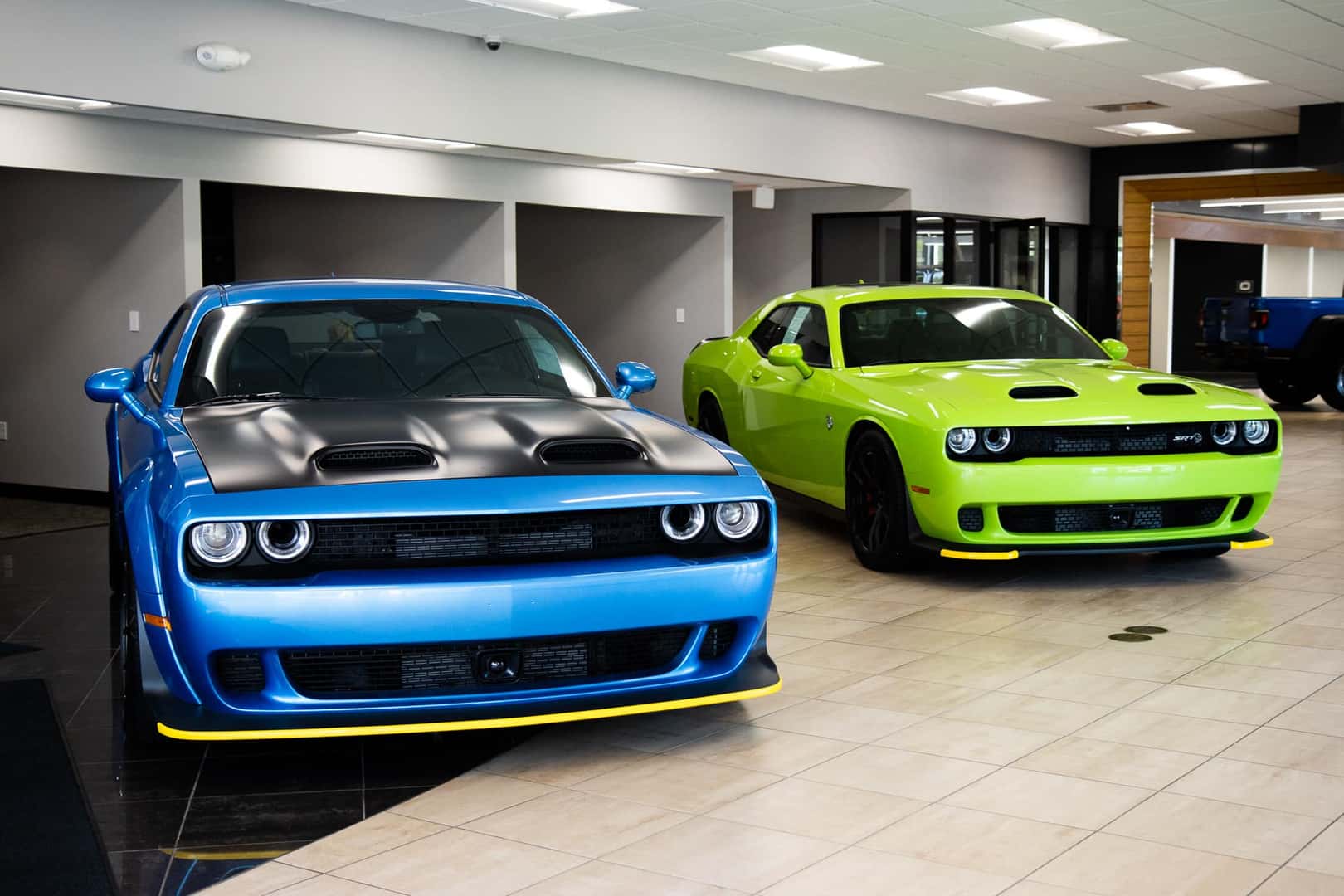 Muscle Cars VS. Sports Cars
The definition of a muscle car has evolved over the years, making it difficult to classify what really makes a muscle car. Muscle cars are commonly known as cars designed for high-performance driving featuring powerful a V8 engine. Muscle cars like the Dodge Challenger Hellcat tend to be heavier and have an American design with a bigger, more boxy shape than the average sports car. If you want a reliable vehicle that you can take on the drag strip and also drive as a daily, a muscle car is a great option.
Uftring Ford in East Peoria is a Muscle car hotspot when searching for classic Mustang for sale near me, a new 2024 Mustang Shelby GT500 for sale or a used Mustang muscle car near Peoria, Il. Our Chevrolet dealers, Uftring Chevrolet in Washington and Uftring Weston Chevrolet Cadillac would love to help you custom order or reserve the latest 2024 Camaro ZL1. If you are looking to get into a used Camaro, we often come by low mile Camaro SS, 2023 Camaro LT1 and 2LT. The Uftring inventory selection is always changing. Fresh trades are coming in daily. Don't miss out on a great find!
Is Buying a Muscle Car From A Dealership A Good Investment?
Not only do our Uftring dealers have on-site access to expert repair and maintenance to protect your automotive purchase, but muscle cars are generally known to retain their value over the years. That means when you are ready for something new, you can trade in your car and put the value towards an upgrade!
Muscle cars bring so much joy to their owners. We want you to experience the thrill of owning one. Purchasing a used muscle car or classic car can be difficult. Our team is ready to help you get into your dream car that falls within your price range as well as package and trim preferences. Calculate your payments with our online tool today.
What is a sports car?
According to Kelley Blue Book, "The classic definition of a sports car is a small 2-door vehicle made for the express purpose of quick performance and masterful handling." Sports cars come as a coupe, convertible or with a targa top.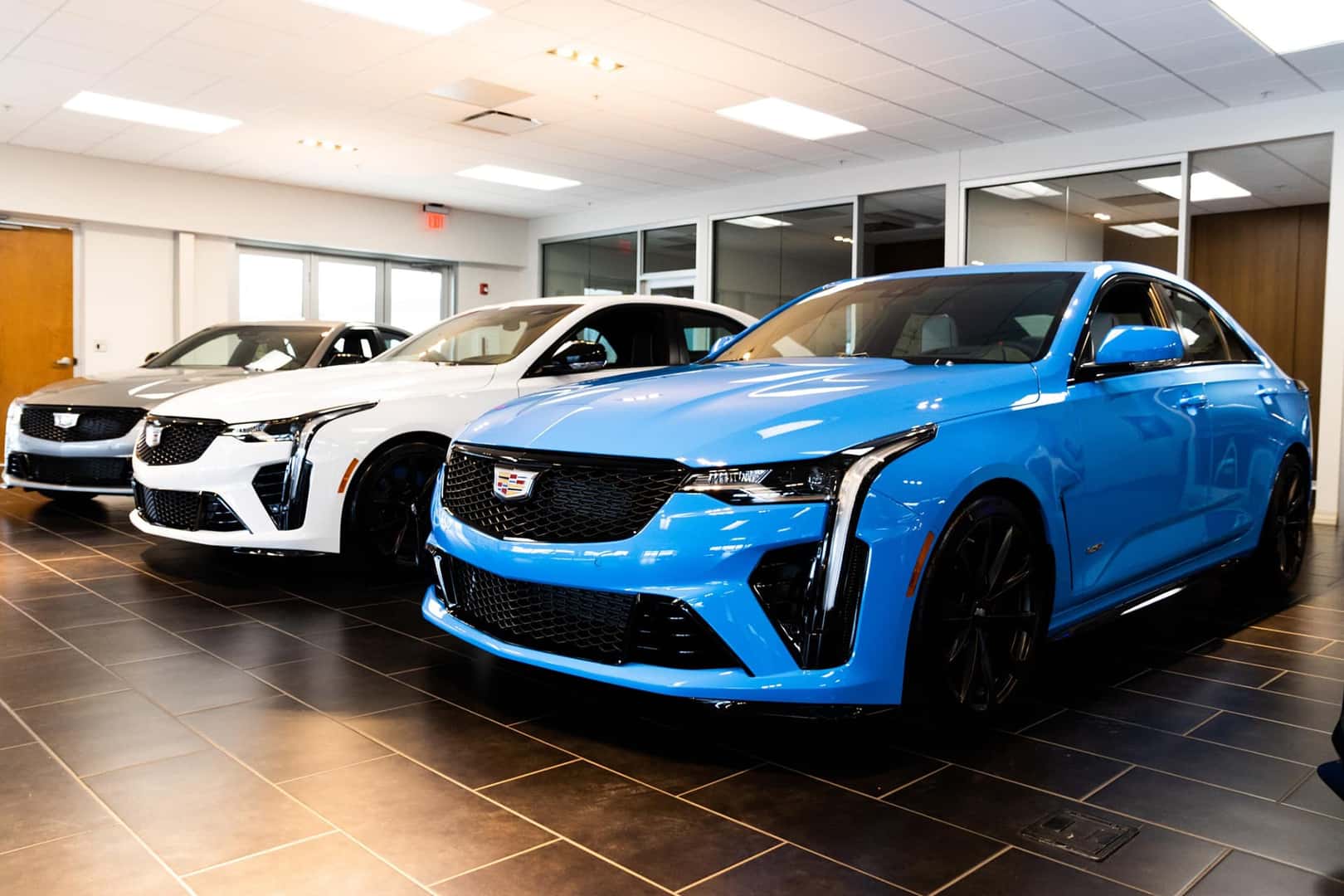 What is a targa top?
A targa top can be commonly found on the 2023 Chevrolet Corvette Stingray. A targa top allows a car to become semi-convertible as a section of the roof can be removed.
Where can you store a targa top?
The C8 Corvette allows a perfectly designed trunk space to snap in and store your cars targa top. Learn more about how to use a targa top from one of our sales experts during your search for the perfect sports car.
Sports Cars For Sale Near Peoria, IL
The Nissan GTR also known as Gran Turismo Racer is an incredible sports car you can find at Uftring Nissan along with the 350Z, 370Z and all-new Nissan Z. The Nissan GTR is AWD, features 4 seats, a powerful V6 engine and the latest technology. The 2023 Nissan Z Coupe brings enhanced performance, a redesigned interior and much more. Contact us to custom order or reserve a new 2023 Nissan Z from Uftring Nissan in Peoria today.

The Cadillac CT4-V and CT5-V are truly performance masterpieces. These are the 4-door sports cars you can drive daily or on the track. The CT4-V Blackwing, CT5-V Blackwing and the 20th Anniversary models take racing to a whole other level with a race-inspired interior, super cruise, carbon fiber detailing and special luxury touches throughout. Visit Uftring Weston Cadillac to learn more.

The latest, redesigned Jaguar F-TYPE features the F-TYPE R75, F-TYPE 75 and R-DYNAMIC in either a coupe or convertible. This British sports car is stunning inside and out. Take a new F-TYPE out for a test drive at Jaguar Land Rover Peoria.


Shop All Sports Cars
Is a Corvette a Muscle Car?
The iconic Corvette is considered an American luxury sports car. Although the Corvette is often produced with a V8 engine, and is designed to be sleek and lightweight. This results in incredible handling and speed. If you are in the market for a new or used Corvette, look no further than the Central Illinois Corvette Headquarters at Uftring Chevrolet in Washington. As downstate Illinois largest Corvette dealer, we are very excited to experience the new 2024 Corvette Z06. This supercar features a LT6 5.5L mid-engine and an 8-speed dual-clutch transmission. The 2024 Corvette Z06 reaches 0-60mph in just 2.6 seconds! A popular choice among Corvette enthusiasts is the 2023 Chevrolet Corvette Stingray. We sell classic Corvettes, new Corvette for sale and quality used Corvettes.
The Chevy Corvette is the #1 sports car for a reason. Experience a piece of history, an unbelievable driving experience and show off a look that never goes out of style.
How much is my Corvette worth?
Sell or trade your used Corvette today and discover its value.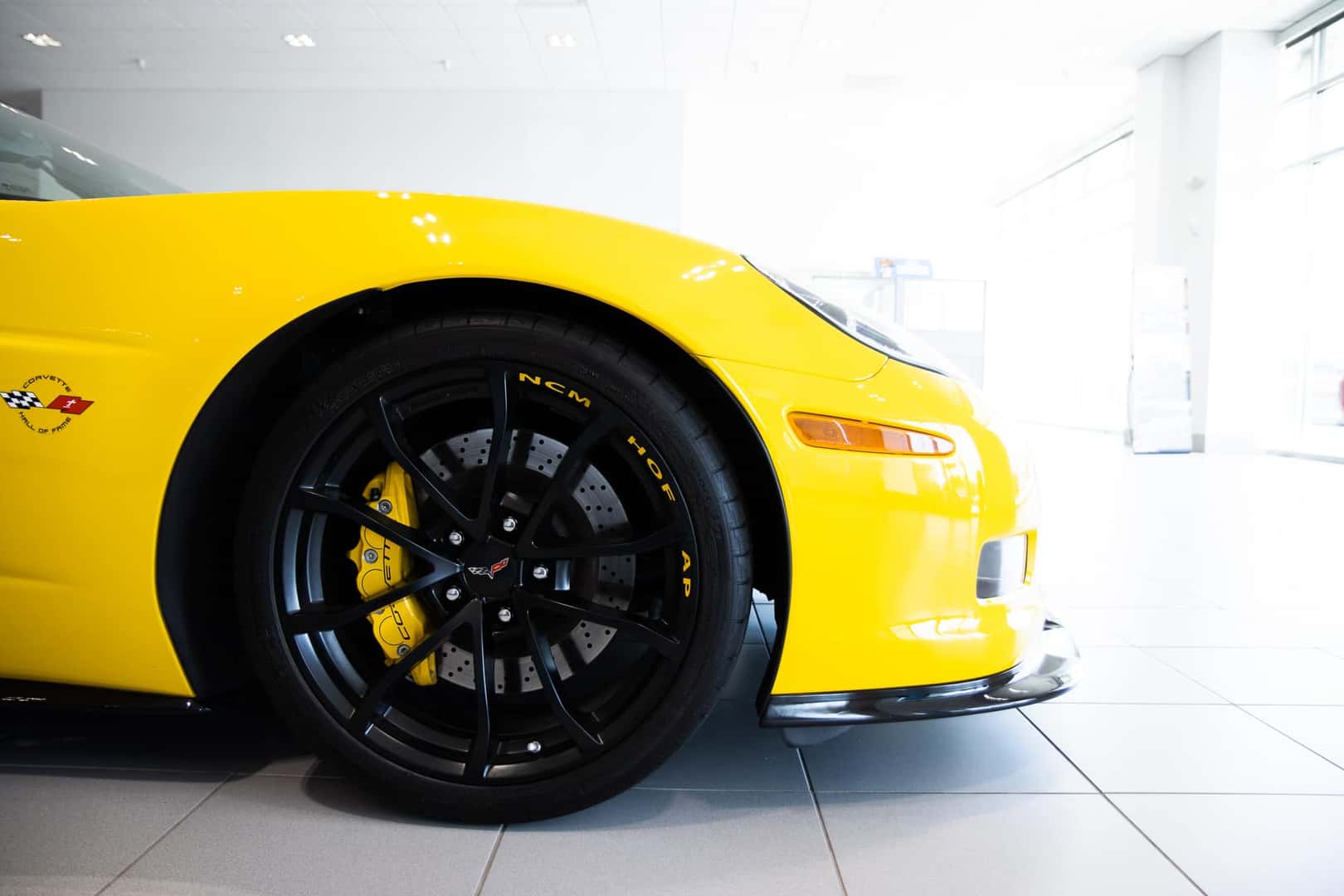 From classic muscle cars for sale to new and used luxury sports cars, you are sure to find what you're looking for with the Uftring Auto Group.